The Difference Between Industrial And Engineer Wipes
Here at TYGRIS, we're all about problem-solving. We create our industrial solutions by looking at what's slowing businesses down (or just what's being a nuisance) and come up with brilliant answers to long-standing issues. Responding to common problems faced by people across a range of industries is the driving force behind our brands, including our OneWipe range.
OneWipe does exactly what you'd think: takes care of mess and germs with just one wipe and are a must-have for when you need to quickly clean in a cinch. We've developed a whole host of different options, all of which are designed to cater to a wide variety of businesses. Two of our customer faves are the TYGRIS Engineer Wipes and the OneWipe Industrial Wipes, but what exactly is the difference and which one comes out on top?
If you're unsure which to go for (or just aren't sure what each of them does) don't worry. In this week's blog, we're diving into the key differences between two of our favourite products so you can choose which one sounds right for you!
Engineer Wipes: A Brilliant Solution To Everyday Grime And Dirt
Who actually likes stubborn dirt? We're definitely not a fan, which is why our Engineers Wipes are so good at removing grime quickly and efficiently. We understand that stepping away from the job can be a pain, and nobody wants to waste time trudging to the nearest sink and back. That being said, removing grease and grime is an everyday challenge so it's important to get the right product for getting rid of it.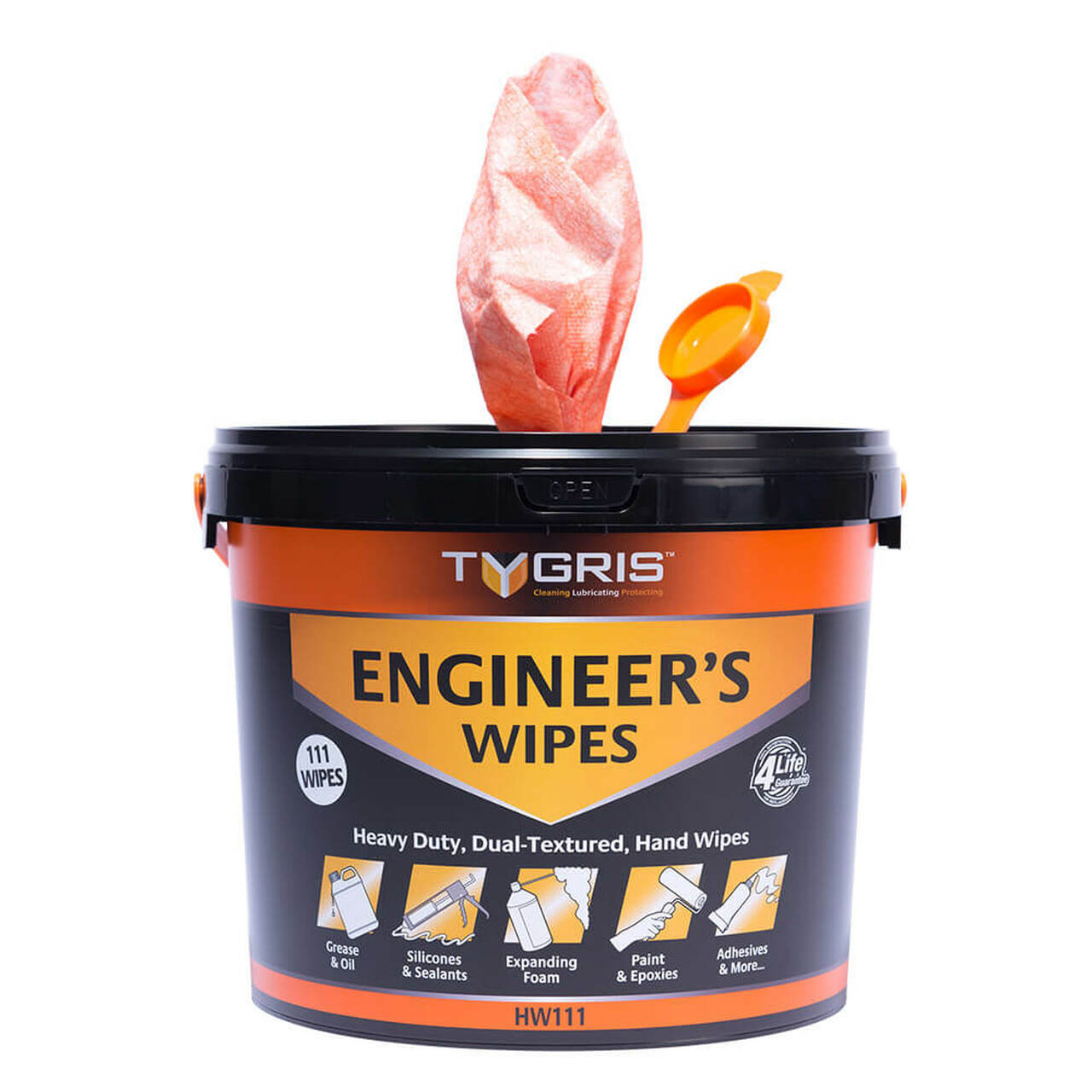 That's where our Engineer's Wipes come in! These wipes have been developed not just for hands, but for tools and surfaces as well for a thorough cleaning wipe that can take on anything. And we mean everything, our big engineering wipes can tackle everything from glue to paint. If you're an engineer, mechanic or really in any industry that needs mess cleared up often, these wipes are ideal for you.
These large wipes have a seriously powerful heavy-duty cleaner that doesn't waste time when it comes to cutting through grease, so you can get back to work in no time. We take our role as an industrial wipes manufacturer seriously, and these wipes are made in accordance with ISO 90001 QMS and Environmental Standard ISO 14001, so you can relax knowing you're helping both your business and the planet.
How Do Professionals Get Rid Of Grease And More? Strong Industrial Wipes!
We know that dirt isn't great, but who doesn't love getting the most for their money? Our Industrial Wipes were designed with fantastic cleaning power and cost-effectiveness in mind, and make for a fantastically affordable way to clear away grease. These industrial cleaning wipes are carefully tested to make sure that users are getting the best results possible.
The industrial hand wipes contain a powerful cleaner that can easily remove tough stuff from hands, surfaces, and tools. There's really no substance these wipes can't take care of and can clean away:
Dirt
Grease
Oil
Ink
Petrol
Adhesive
Bitumen
Expanding Foam
Epoxies
Jointing Compound
Mastic
Paint
Polyurethanes
Polyester Fillers
Sealants
There's really nothing they can't handle. There's even more that these industrial wipes have to offer to make cleaning easy. With dual-textured material that's soft on one side and slightly more abrasive on the other, you can scrub away dirt, grease, or a variety of other wet and semi-cured substances.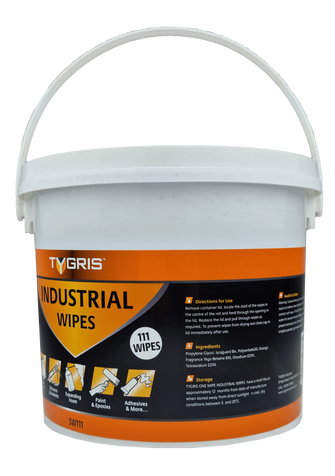 While industrial wipes are strong enough to clean away grease, ink, petrol and more, they're still safe for use on hands. If you have to use hand wipes often you know that they can cause dry cracking, but these wipes are designed for effectiveness and comfort.
Who Comes Out On Top? Industrial Wipes Or Engineer Wipes
When it comes to choosing between Industrial Wipes or Engineer Wipes, the important thing to consider is what are your daily problems on-site. While engineer and industrial wipes both have their pros and cons, you can always count on a great cleaning product with every use. Whether it's strength or cost-effectiveness you're after, we have something to suit you. However, when it comes to strong cleaning power that remains affordable our Engineers Wipes definitely come out on top. Our entire OneWipe range is catered to industry with fantastic products including antibacterial hand wipes and surface wipes. If you're still unsure which is right for you, TEAM101 is always on hand to help out with expert advice.