A Conversation With The Managing Director Of TYGRIS
Here at TYGRIS, we're all about working as a team and bringing transparency to our clients. The people working behind the scenes are what makes TYGRIS so unique, and our industry knowledge is next to none.
We wanted to bring you behind the curtain and have a chat with our managing director Jed, so you can see just how we operate.
---
How Did You Get Started With TYGRIS?
My journey at TYGRIS started when I left school, being a family business I became involved straight from school at 17. My interest was always in mechanical engineering, anything with an engine!
"Starting with TYGRIS meant I could have hands-on contact with my passions on a day-to-day basis and support a brand that I believed in."
Anything that involved petrol interested me, so I pursued that passion as closely as possible by joining the family business which supplied products to users doing precisely what I enjoyed.
---
What's The Story Behind Team 101?
Great story behind team 101! In 2019 I was promoted to sales manager, it was my first promotion into a management role so I felt the challenge quite keenly. I wanted to ensure that I was bringing the team together and having us all playing at one level.
That's when TEAM 101 was born, and I really enjoyed the analogy of water boiling at 100° and steam being created at 101°. I felt like, for us, the steam represented going the extra mile.
The culture I tried to instil within the team was that we always go the extra mile for our customers and those that we speak to every day and that we need to go the extra mile for each other as well. We always want to optimise each other's strengths, nurture our talents and bring us all up to the top level.
---
What Is The Biggest Issue Customers Have When They Come To TYGRIS?
When customers are speaking to us, the challenges are very wide and varied. But what we've found is that by whittling down the questions we've had over the years of trading they stem from a need which revolves around downtime and efficiency with the end user.
"With that in mind, everything that we do is revolved around the question of how do we reduce downtime and increase efficiency."
That's what causes the calls from our clients, that's why people call us and say " I have a problem with this grease or oil, bearings are failing, this application is causing a dip in profits". At that stage we deploy our specialists to go and evaluate and understand the problem, so we can come up with the best solution.
---
Which Of Your Products Took The Most Planning?
Well, I think there is a single product that took a lot of time to perfect, and we went to a lot of effort to launch it in the correct manner. Simply because it deserved the amount of attention it was given, and still does!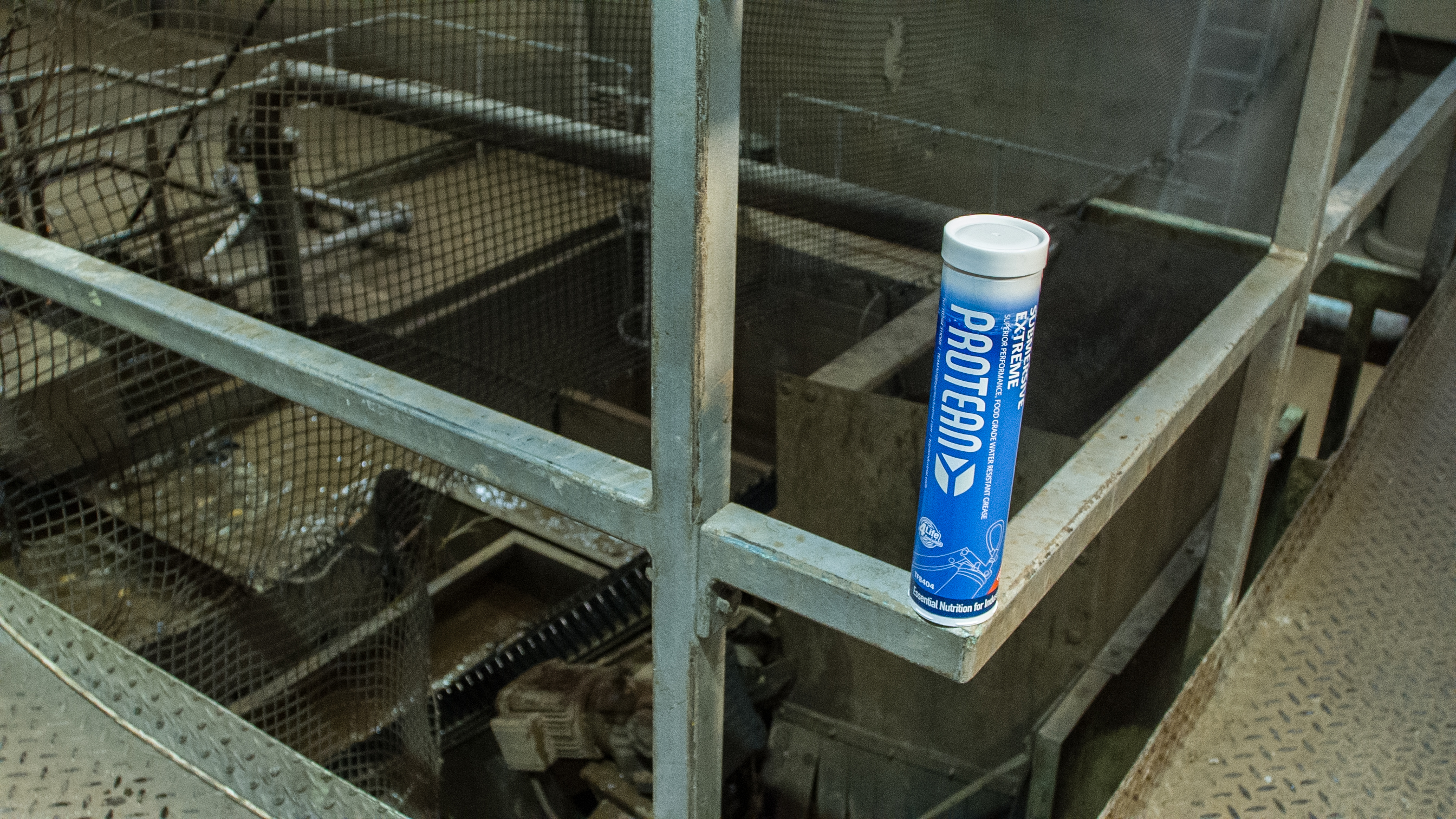 Submersive Extreme was a product born from solving problems, out of a need that arose with bearings submerged underwater, which were failing regularly and costing our clients a fortune in downtime. Submersive was created to address this issue and as a result, we've seen an exponential increase in efficiency.
---
What Have Been Some Of The Biggest Obstacles Facing TYGRIS?
TYGRIS has had a very interesting journey over the years. We've had a number of hurdles to overcome, that includes a fire in 1999 where our warehouse and all of our products were lost. I saw this as an eight-year-old fly on the wall rather than a part of the team, but what I saw was that there was a very strong family spirit that was able to work together and bring the company around to an operational organisation within a very short space of time.
That then evolved into the brand TYGRIS is today. 2019 was a big point in our lives when my father who ran the business became unwell and I had to step in. Just a few months later we all experienced the joy of Covid, which of course was quite an experience itself!
The single point that I can always go back to when I look at the history of TYGRIS is that the team has brought us through. Every single time the team has seen to it that TYGRIS has never faltered in its progress and overcome some very significant hurdles.
---
What's Next For TYGRIS?
TYGRIS is on a journey, we can't say exactly where that journey is going to take us, but we have some ideas! The focus for me is to share with more people, a global audience, in fact, the desire to support the client and reduce downtime and efficiency.
That is our focus and passion, and the motive is around efficiency and profitability for our customers, rather than our own personal gain. We have an amazing team and we must look after them, seeing that team develop over the coming years really drives and motivates me.
---
What Can Customers Expect From The New TYGRIS?
Clients can expect more focus, more energy, and more fun! They are going to see a lot more behind the scenes, who we really are and the culture. They'll be able to experience our energy and our passion for what we do.
Within the team, we have the intelligence, passion, energy and desire to support our clients in a far greater way than they have experienced in the past.